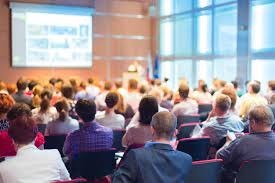 We are delighted to announce that VTMH this year has had two workshops and a paper presentation accepted to the TheMHS conference in Adelaide from Tuesday, 15 to Friday, 18 August 2023.
This year's conference theme 'Making rights real – bringing humanity and human rights to mental health' aligns with VTMH's strategic objectives and the guiding principles that arose from Victoria's recent Mental Health Royal Commission and which now guide the current mental health reforms.
VTMH is proud to utilise this opportunity to showcase recent project work. This will include a workshop stemming from our new Community Engagement Resource, to be presented in collaboration with a community member of the advisory group. We will also highlight our service development work through facilitated exploration of our Partners in Diversity framework in collaboration with Better Health Network.
Last but not least we are proud to present a paper titled 'Dare to Care – Human Rights and Compassion in the Workplace' by our lived experience consultant – Naomi Chapman.  
We wish our colleagues the best of luck sharing our work in this pertinent and meaningful forum.