Workshops
Our workshops encourage practitioners to explore a range of key practice areas that support culturally safe and responsive service delivery.
All workshops are interactive and designed to promote reflection and knowledge development. The sessions:
are small (up to 25 participants)
cover introductory and advanced topics.
Workshops are for people working in publicly funded mental health programs across Victoria, including staff in clinical and community mental health settings, as well as those based in mental health programs offered by other health and community services.
Sessions are available via our state-wide events calendar and in-service for partner organisations.
We also collaborate with the Centre for Mental Health Learning (CMHL) to offer free workshops to Victorian public mental health services. Visit cmhl.org.au for more information and events.
New dates and topics are released throughout the year. Workshop registrations are essential.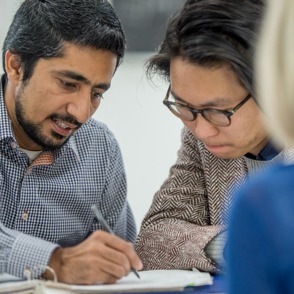 Foundations of Culturally Responsive Practice
This workshop introduces participants to principles that inform culturally safe practice, while encouraging the exploration of practical skills to enhance diversity responsive mental health practice. Participants are encouraged to reflect on their own cultural values, beliefs and models in delivering recovery focused interventions, and explore the relationship between policy, human rights legislation, and the manner in which we provide respectful person-centred care.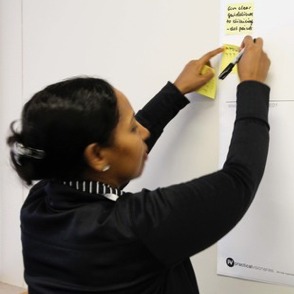 Community Engagement in Mental Health Practice
This workshop is designed to introduce mental health practitioners to community engagement principles and practices and how they apply to recovery-oriented mental health service delivery. Please note we are currently developing this workshop.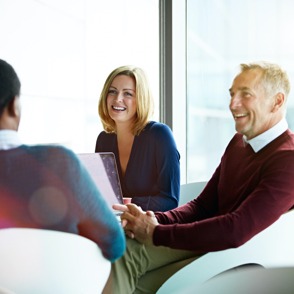 Approaching Work with Interpreters in a Mental Health Setting
This advanced skills workshop is designed for practitioners who work with interpreters. It is for people who are currently engaged in this work as well as those who are new to the practice.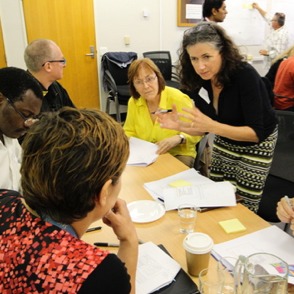 Recovery & Diversity: Approaches to cultural assessment and supporting personal recovery.
This workshop uses a diversity lens to explore contemporary approaches to recovery-oriented practice in mental health settings. It also introduces ways to conduct person-centred assessments that understand cultural and social context and the powerful determinates of health and wellbeing.