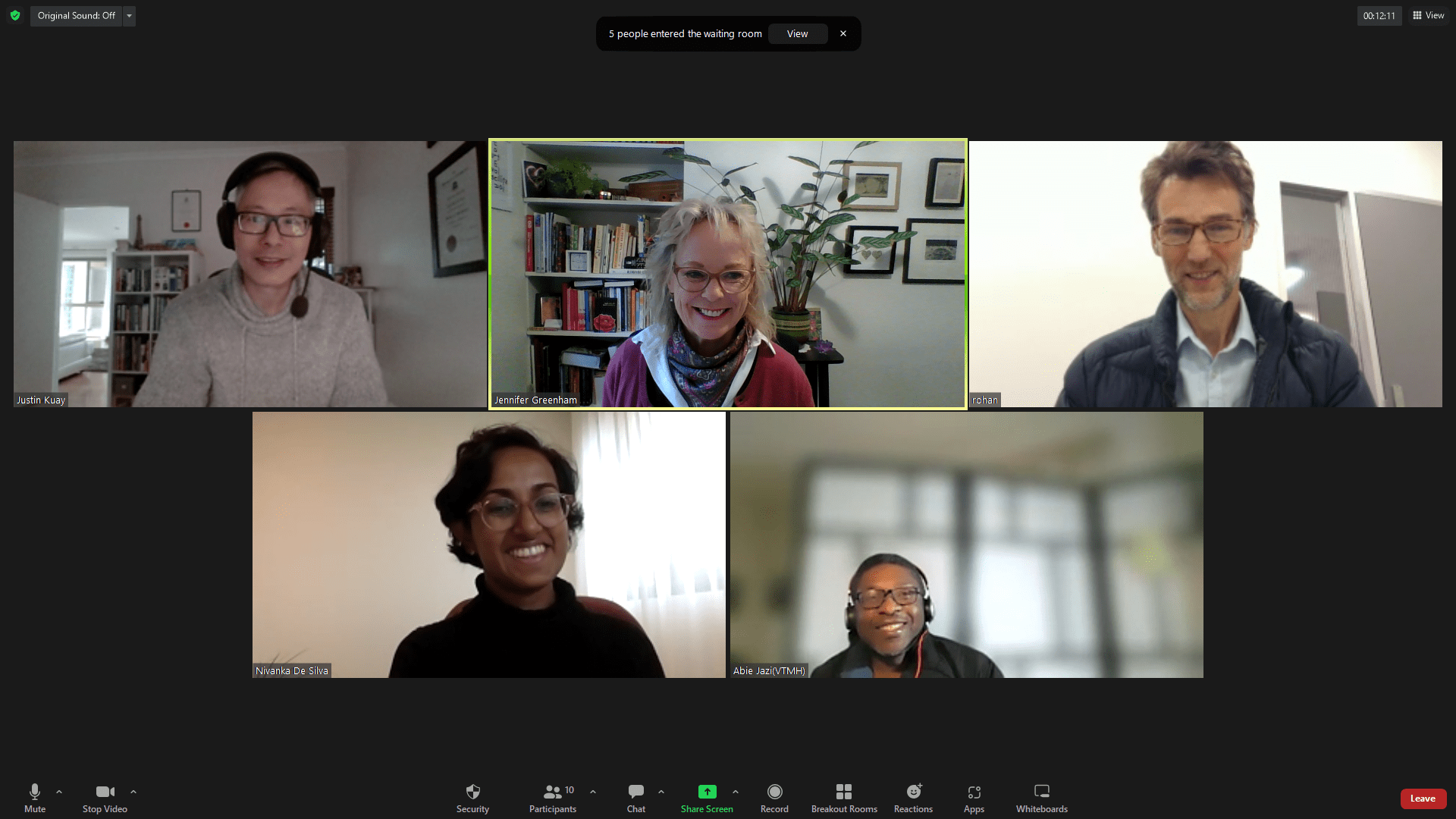 Spiritual Health Association (SHA) in partnership with Victorian Transcultural Mental Health (VTMH) has been running The Spirituality & Diversity Discussion Project since 2019. As part of this project, reflective peer group sessions have been facilitated for mental health practitioners to integrate spiritual themes into their practices.
Over the past few months, 3 sessions were held with the specific topics:
Psychiatry and spirituality: Why are they such uncomfortable bedfellows?
Mental Health Recovery: Where is the healing, humility, and hope?
A crisis of meaning: Spiritual emergence or spiritual emergency?
These sessions were fully booked out and participants were very appreciative to have a space to discuss the important role of spirituality in mental health.
Another session is scheduled for Tuesday, 9 August 2022 with the topic: 'Prayer, meditation, or medication: What's your preference?'
This session is now fully booked but please do keep an eye out on our website for booking details for future sessions.