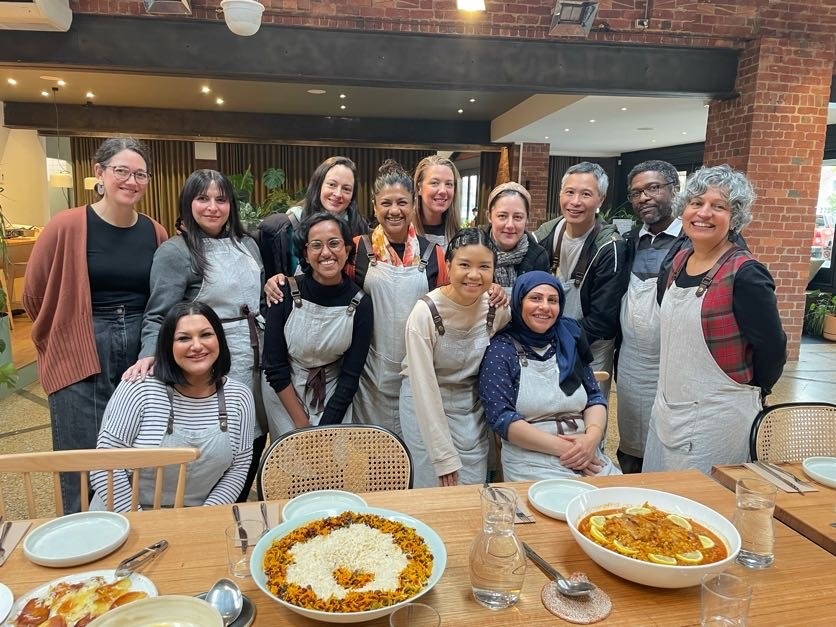 In October, the VTMH team came together with Education Changemakers for a team culture retreat day.
The team, with no knowledge of what the day would hold in store, met at Free to Feed in North Fitzroy. What transpired was a day of story-sharing, cooking, and connection to each other and the values and pillars which guide our work.
The VTMH team were honoured to connect with the values, mission, chefs and stories within the Free to Feed team and enjoyed preparing and sharing lunch together.
We thank Free to Feed for hosting us and the team at Education Changemakers for facilitating a wonderful retreat day.