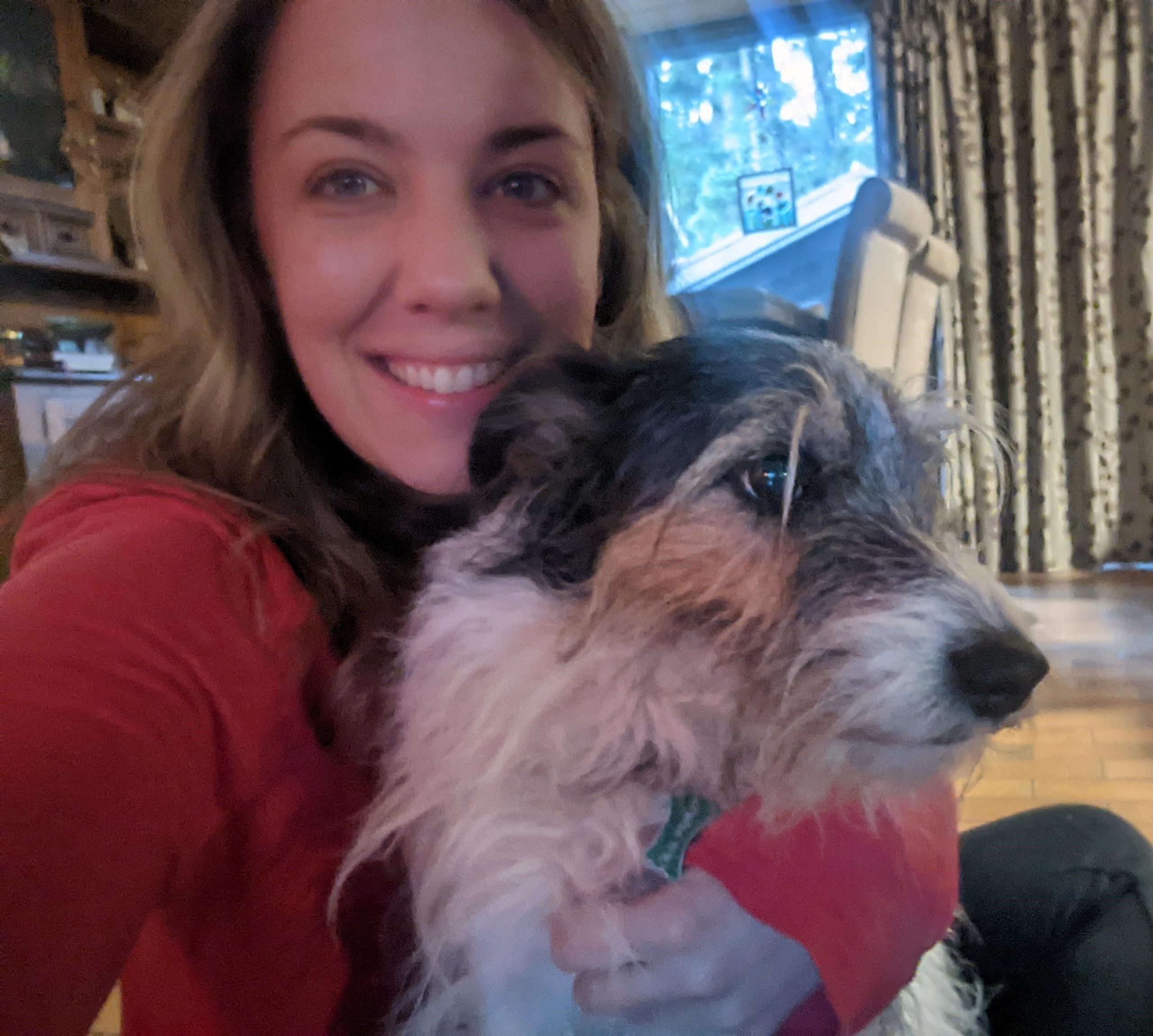 This is a new section to our twice yearly e-newsletter. We realise that while many of you reading this do work with some members of our team, many of you don't know who we are!
To change this, we have decided to share with you an interview with one of our team members in each of these e-newsletters.
In July we shared our interview with Shehani De Silva. This month Kimberley Wriedt has graciously agreed to be interviewed.
Name: Kimberley Wriedt             
Job title: Education & Service Development Consultant
Qualifications: Bachelor of Occupational Therapy (Honours) and Certificate IV in Training and Assessment
Time at VTMH: 11 years
Tell us your work story: I started working in the mental health field around 2009 as an Outreach Worker and Group Program Worker in the community managed mental health sector. I really loved that job and getting to meet people where they were – in their homes, shops, at the beach – it was a great experience. I then worked as a Team Leader for a Home Based Outreach Service again in the community managed mental health sector. It was in that role that I undertook training through VTMH and ended up working at VTMH a little while later.
What attracted you to this role at VTMH? I was really taken by the work of VTMH after participating in VTMH workshops. I really connected with the field of transcultural mental health and the systems focus of the Education and Service Development Consultant role as I've always been interested in the social determinants of health and how health inequities come about.
Proudest achievement/s while working at VTMH: I was really proud to be involved in a project a few years ago that developed resources around the topic of working with interpreters. The project included some video interviews that captured a range of perspectives that are often not captured when this topic is discussed. I've also been involved in the Mental Health and Cultural Diversity Community of Practice, which started the week before Covid impacted us all in 2019, and is still running today. I've met some fantastic workers through that project and believe the space has allowed for some really great discussions and learning moments. 
What do you hope for and envision for the future of VTMH? I actually got asked this question a few years ago for my website bio, and I'm giving the same answer as it still rings true – that VTMH continues to grow and evolve in ways that meet contemporary challenges and opportunities, and that we continue to collaborate with mental health services and systems in bold and creative ways to achieve greater equity in mental health care.
What do you enjoy most about your role? I like being able to focus on the big picture; about our systems and the impacts they have. I also really enjoy being able to be creative when it comes to developing resources, and collaborating with a range of people to develop them. In workshops and consultations, I'm always hearing new perspectives, and I feel very lucky to have a role where I'm always being challenged and learning something new. Lastly, it's wonderful to work with a great group of colleagues who share a passion for this work.
What do you like to do in your free time? I enjoy playing social netball, dog-sitting, and hanging out with my adorable 4 year old niece.
What's the last book you read? After deciding to go back to university this year to do a Graduate Certificate in Public Health, my reading of late has been centred on text books! However I think it was Little Fires Everywhere by Celeste Ng.
What's the first concert you ever attended? It was either Lily Allen or U2.
What's the next place on your travel bucket list? Cambodia, to visit a good friend of mine.
Tell us something we might be surprised to hear about you? I was a movie extra in a Melbourne-based Zombie film once. People are often also surprised when I tell them I worked briefly in the Real Estate Industry, before working in mental health.