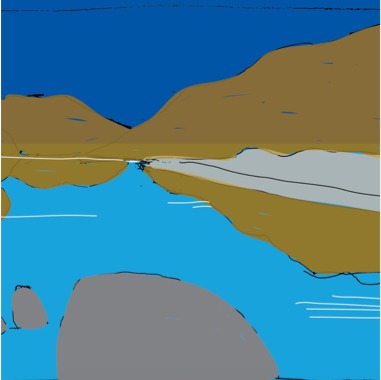 About the workshop
This two day virtual workshop uses a diversity lens to explore contemporary approaches to recovery-oriented practice in mental health settings. It is designed to stimulate the interest of participants in the range of issues related to transcultural mental health and recovery. Using a variety of facilitation modes, grounded in a reflective practice approach, the workshop provides learners with the opportunity to explore the challenges and realities of working within cultural responsiveness frameworks, including an intersectional lens. The workshop also invites and promotes strategies for adapting practice to be culturally responsive, including being self-reflective, in a variety of mental health settings. Specifically, participants will learn about:
working with individuals and families in their social and cultural context
integrating social and cultural concerns into personal assessments and recovery plans
using aspects of cultural assessment as presented in DSM-5
ensuring the cultural safety of consumers, families and carers when supporting personal recovery
Learning outcomes
On completion of this workshop participants will be able to:
better appreciate different recovery models, including explanatory models, social and cultural models of health, cultural assessment and recovery.
improve the participants' abilities to reflect on and work with consumers to integrate social and cultural concerns into personal assessments and recovery plans.
improve familiarity with cultural assessment per DSM-5 as well as other models.
work with consumers, families and carers to improve their sense of cultural safety in their recovery journeys.
The workshop also encourages future participation in comprehensive cultural responsiveness training and other education opportunities, informs participants about VTMH and its services, and complements broader service development initiatives being undertaken by an organisation.
Dates, time and delivery
This workshop takes a blended learning approach, and has three components. The virtual workshops are conducted over two half days via Zoom and supplemented with self-directed online learning. Participation at both workshops is required. See below for details:

Component 1: Workshop: Day 1, Wednesday 20th July, 9:30am-12:30pm
Component 2: Self-directed online learning module, approximately 2 hours duration. Access will be provided at the end of Day 1.
Component 3. Workshop: Day 2, Wednesday 27th July, 9:30am-12:30pm
Target audience
Participation is open to a range of staff working in mental health and wellbeing services across Victoria. This includes program leaders and direct-care practitioners from clinical and community mental health services, as well as people working within mental health programs in community health and social services. Roles may include community rehabilitation and recovery workers, case managers, lived experience workers, mental health nurses, social workers, occupational therapists, psychiatrists, and program leaders, project workers and others.
If you are unsure if this workshop might be relevant to your role please feel free to contact us via vtmh@svha.org.au
Eligibility
VTMH workshops are open to staff working in Victoria's state-funded mental health workforce. This includes public clinical and community mental health services, as well as state-funded mental health programs within community health and social services. Workshops are not currently available to those working solely in private practice/NDIS providers. If you register and it is unclear you are part of the intended audience, we may contact you to confirm your eligibility. We thank you for your understanding.
Registrations
Registrations close Monday, 4th July 2022. Registrations are essential.
Cancellation policy
We know circumstances change. If you register for a workshop and are unable to attend, please email us as soon as possible at vtmh@svha.org.au to allow us to fill your place from our waiting lists. Whilst we do our very best to deliver our workshops as scheduled, unforeseen circumstances may require us to cancel or postpone events at short notice.
Please note, Trybooking is no longer supported by Internet Explorer so you will have to use another web browser such as Google Chrome, in order to make your booking.