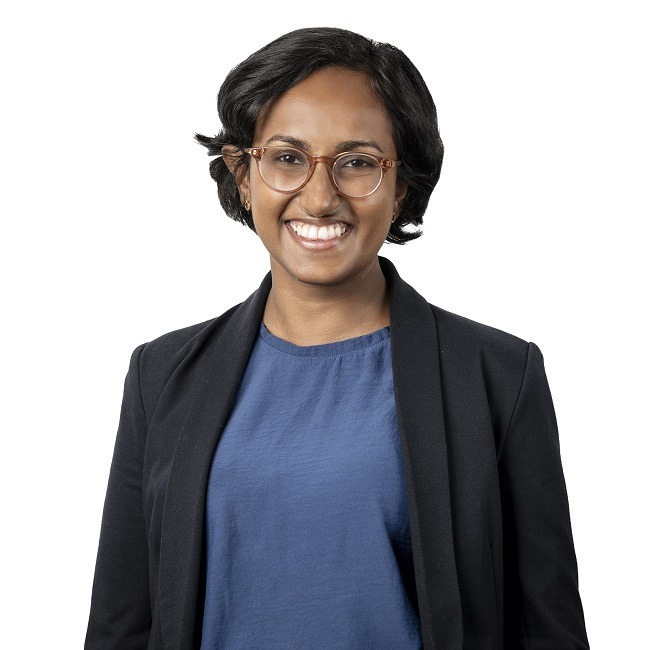 Nivanka De Silva
Hello, I'm Nivanka. I joined VTMH in February 2022. I have a Doctor of Medicine from the University of New South Wales and am in the process of completing a Master of Psychiatry through the University of Melbourne.
I've worked at Albury Wodonga Health and St Vincent's Hospital Melbourne, where my experiences as a psychiatry registrar have included providing culturally sensitive mental health care for Aboriginal consumers, providing mental health support for patients admitted to medical and surgical wards, psychosocial rehabilitation and recovery, and child and adolescent psychiatry.
I'm passionate about social justice and equity and have been volunteering for not-for-profit organisations for many years. Some of my highlights include organising and creating youth programs for young people from refugee and migrant backgrounds to foster a sense of belonging and connection, for the Albury Wodonga Ethnic Communities Council. I also volunteered for the local art gallery to diversify its art representation and break down barriers to young people of colour accessing the gallery.
I'm a member of the Royal Australian and New Zealand College of Psychiatrists (RANZCP) Racism Awareness Working Group, working to examine institutional racism within our own organisational structures. I am excited to be working with VTMH and look forward to supporting VTMH to increase its contribution to the sector on institutional racism and structural barriers in mental health.
In my own time, I enjoy indulging my love for poetry and visual arts.
GET IN TOUCH
Contact Details
(03) 9231 3300
nivanka.desilva@svha.org.au